Displaying Their Wedding Ketubah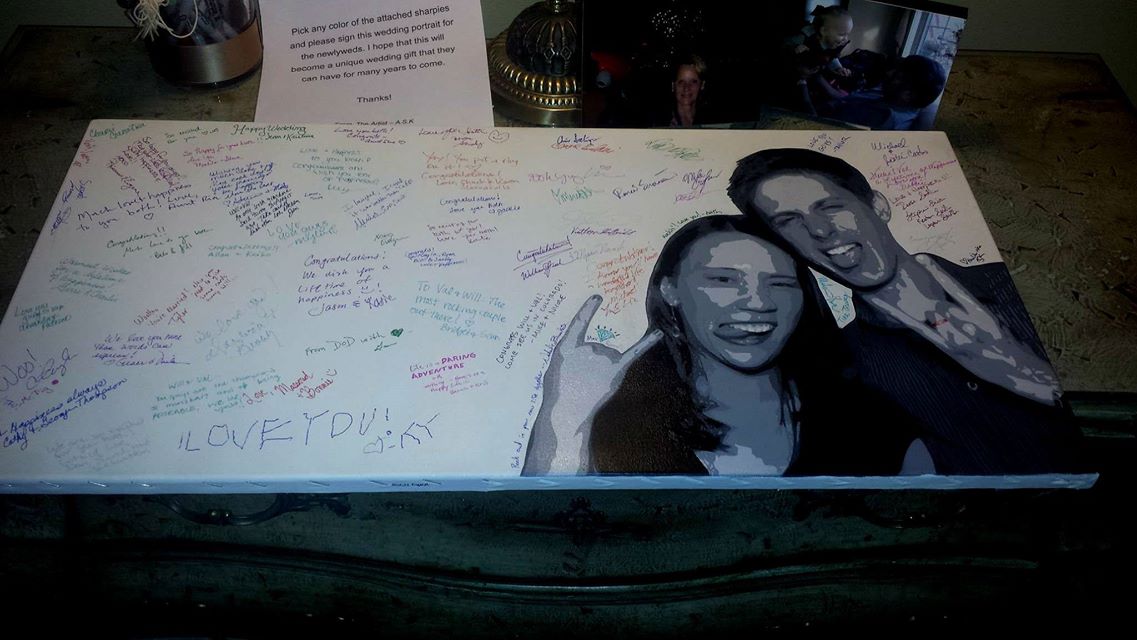 A Portrait for Guest Signatures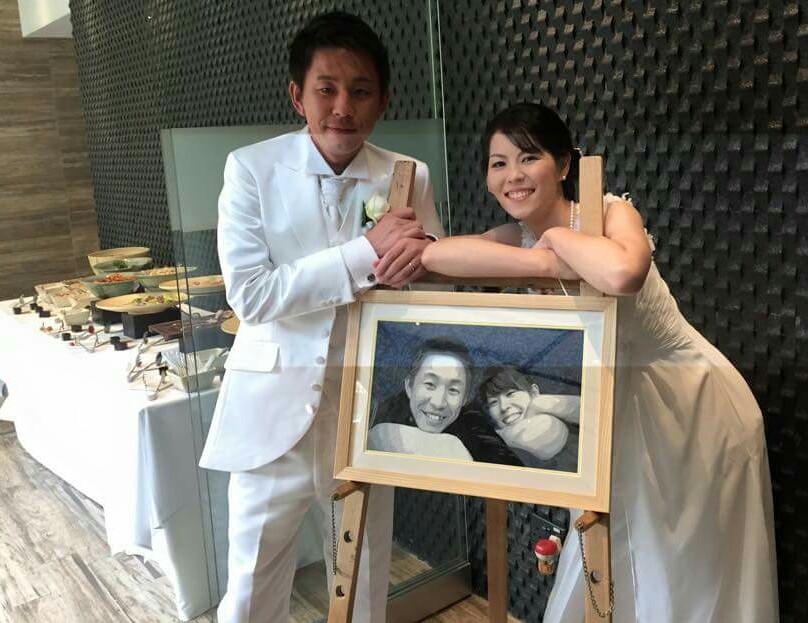 Displaying Wedding Portrait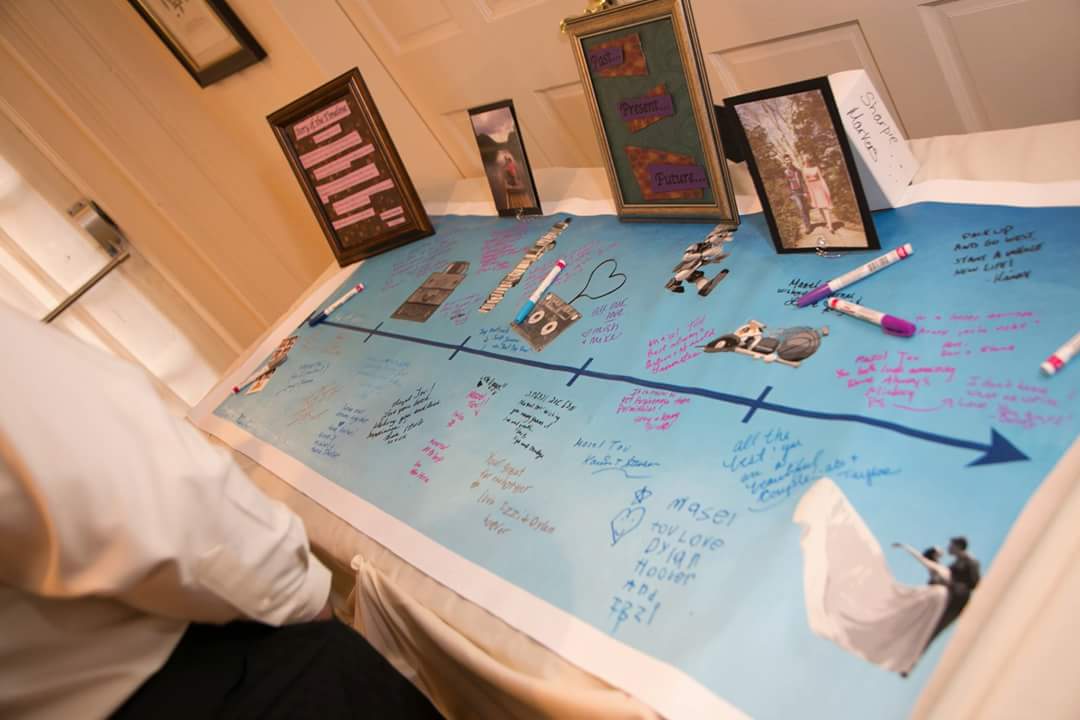 Arielle Krasner has created a variety of spray painted and hand cut specialty items for weddings, Bar and Bat Mitzvahs, anniversaries, birthdays and other special occasions. After selecting the best photos from your photographer, choose your favorite for a one-of-a-kind spray painting as a unique remembrance of the special day. Other objects of art include hand cut Ketubahs, bride & groom portraits with background space for guests signing, personalized signing bookscrolls and any other party specialty item that you can imagine.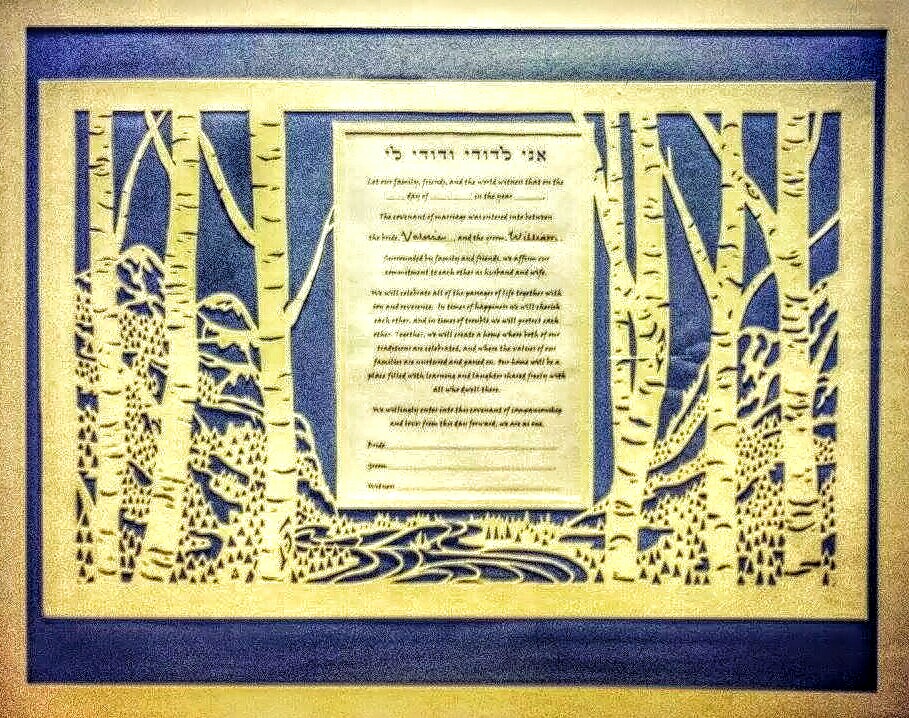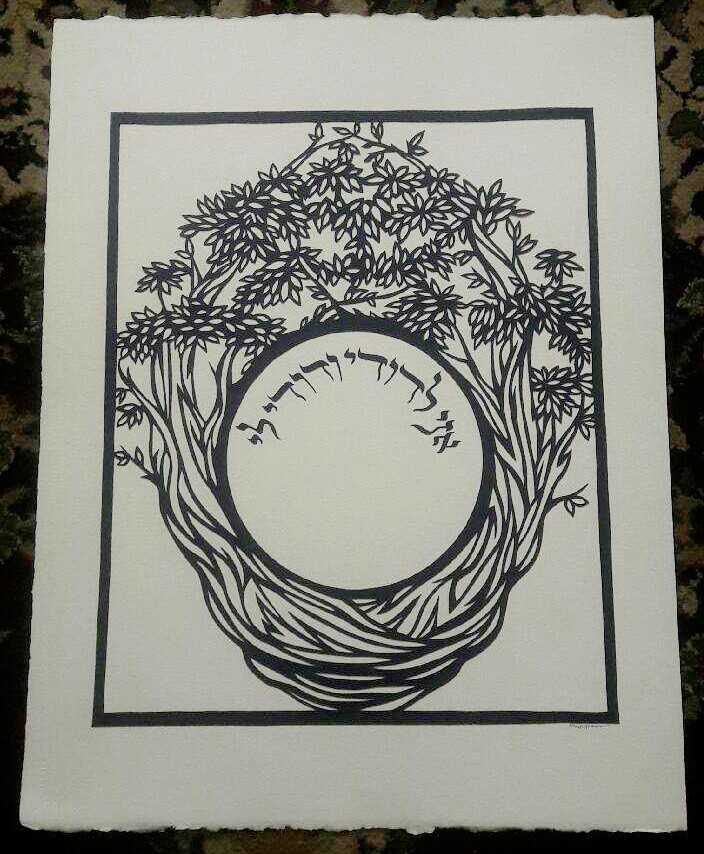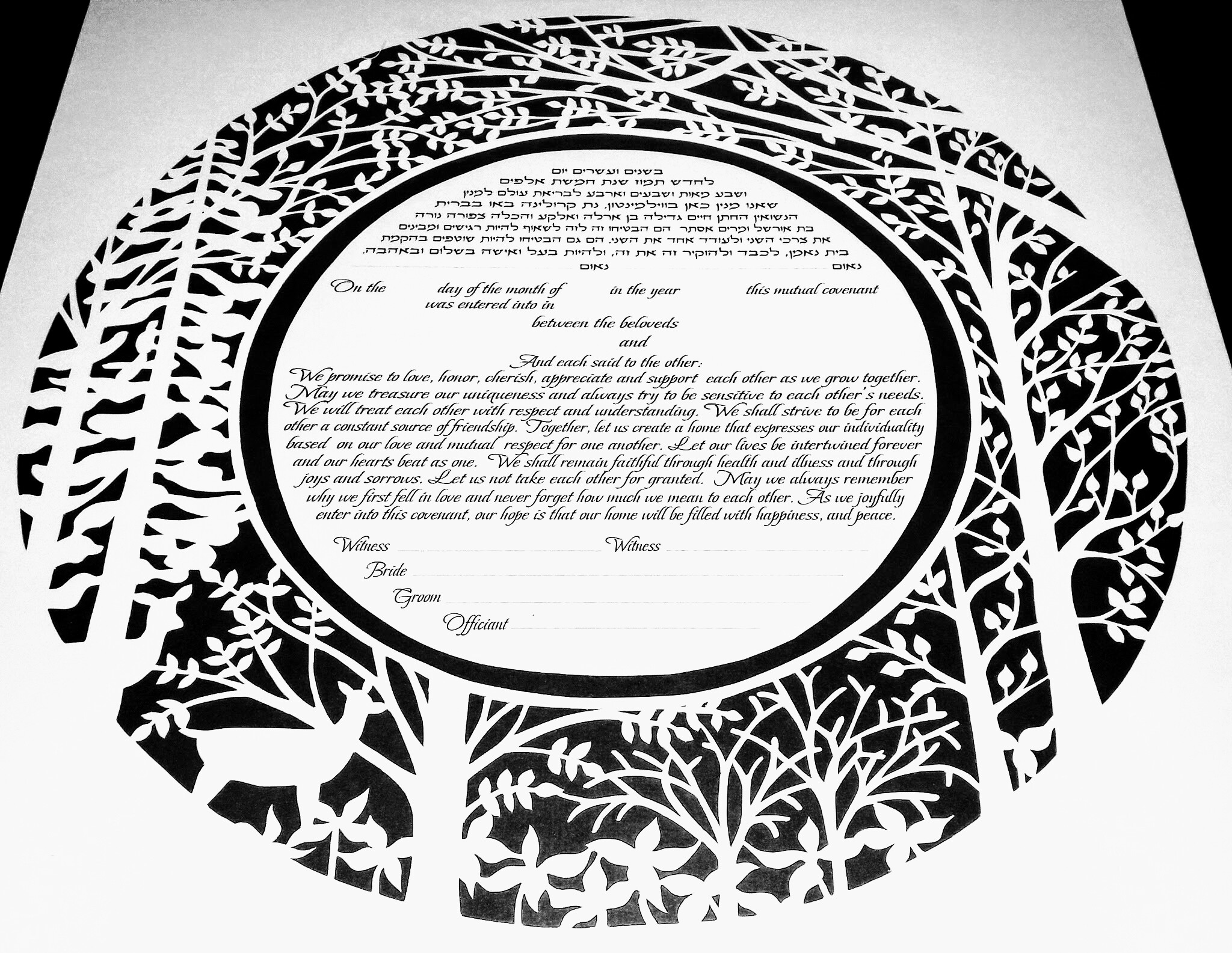 3 Samples of Hand-Cut Wedding Ketubahs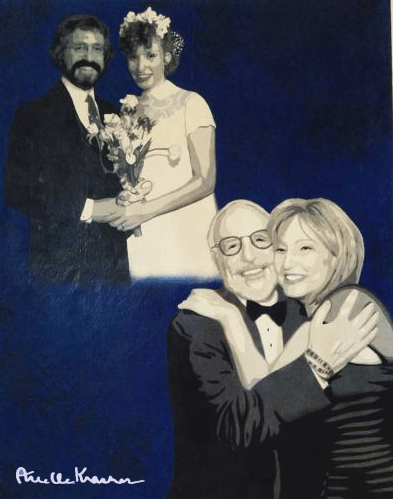 Wedding Portrait & Anniversary Combined Portrait
Copyright Terms: The artist, Arielle Krasner, retains all copyrights to the reproduction of her artwork. Reproduction of the artwork without the written consent of the artist shall be prohibited.