'Art Around the World' reflects the work of artists who have influence beyond the art world. They inspire each of us to make the world a better place.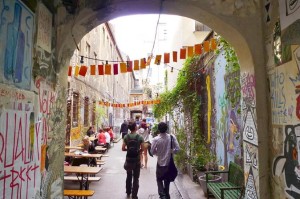 "Dede Bandaid," or "Dede" is an Israeli street artist who began in 2006 with his 'tags': bandaids, doves, animal creatures, and bubble-like heads on walls and other edifices on the streets of Tel Aviv. By 2008, Dede was all about social and political issues of Israeli life. Nowadays, his work can be also found in galleries. .    Zilda, born in Lorient, France, is considered one of the greats of modern street artists today. His work is a combination of different symbols, often classical and mythological images. Much of his work was done on 'paper' and wheat pasted on public wall spaces.  Photographic prints of Zilda's work can be bought on the Internet. .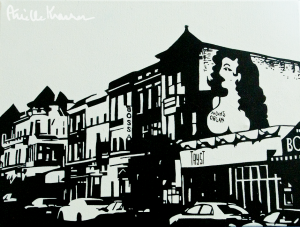 Icy & Sot are brothers who are 'tag' artists from Tabriz, Iran, and based in Bushwick, Brooklyn, NY since 2010. Their story includes seeking asylum in the states to avoid the severe penalties of Iranian oppression that would have had them imprisoned just over their street image of a man dressed in a beer suitsaying "BEER" followed by"IS NOT A CRIME", an obvious visual attack against the prohibition of alcohol consumption in Iran. Today, these 2 artists have their work available in galleries, as well ..
In addition to individual artists, each month I will also feature an art phenomena or event that takes place in a different place around the world…I begin with Berlin, Germany and their famous
"Berlin Graffiti and Street Art Tours".