The Smithsonian Museum Studio Art Blog
Pancakes and Booze Art Show
May 1, 2015, Washington, DC.
by Matt Montressor Kelly
I had a great opportunity a couple of weeks ago to see an art show featuring young, local, up and coming artists.  Called Pancakes and Booze, these shows features all different kinds of art, live music, clothing, jewelry, body painting, and of course booze and free pancakes.  This was one of the more fun nights I've had in a while.
Pancakes and Booze shows occur all across North America and this year they're expanding ever further to Berlin, London, Paris, Melbourne, and Bangkok.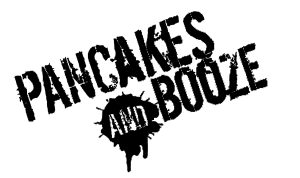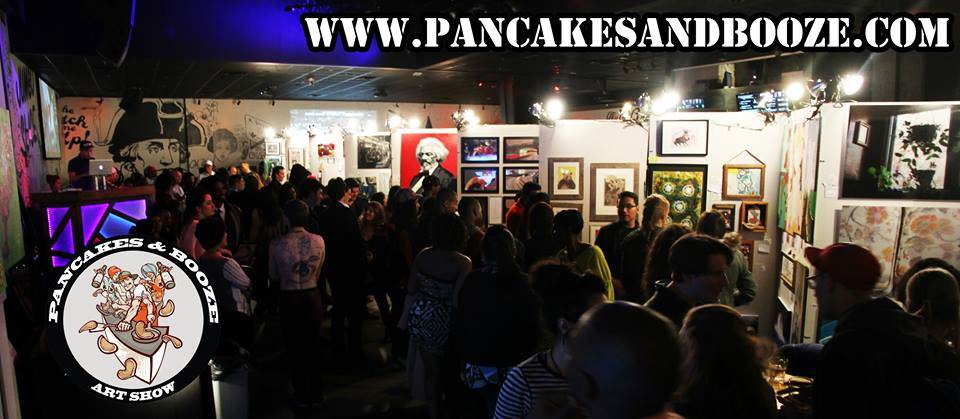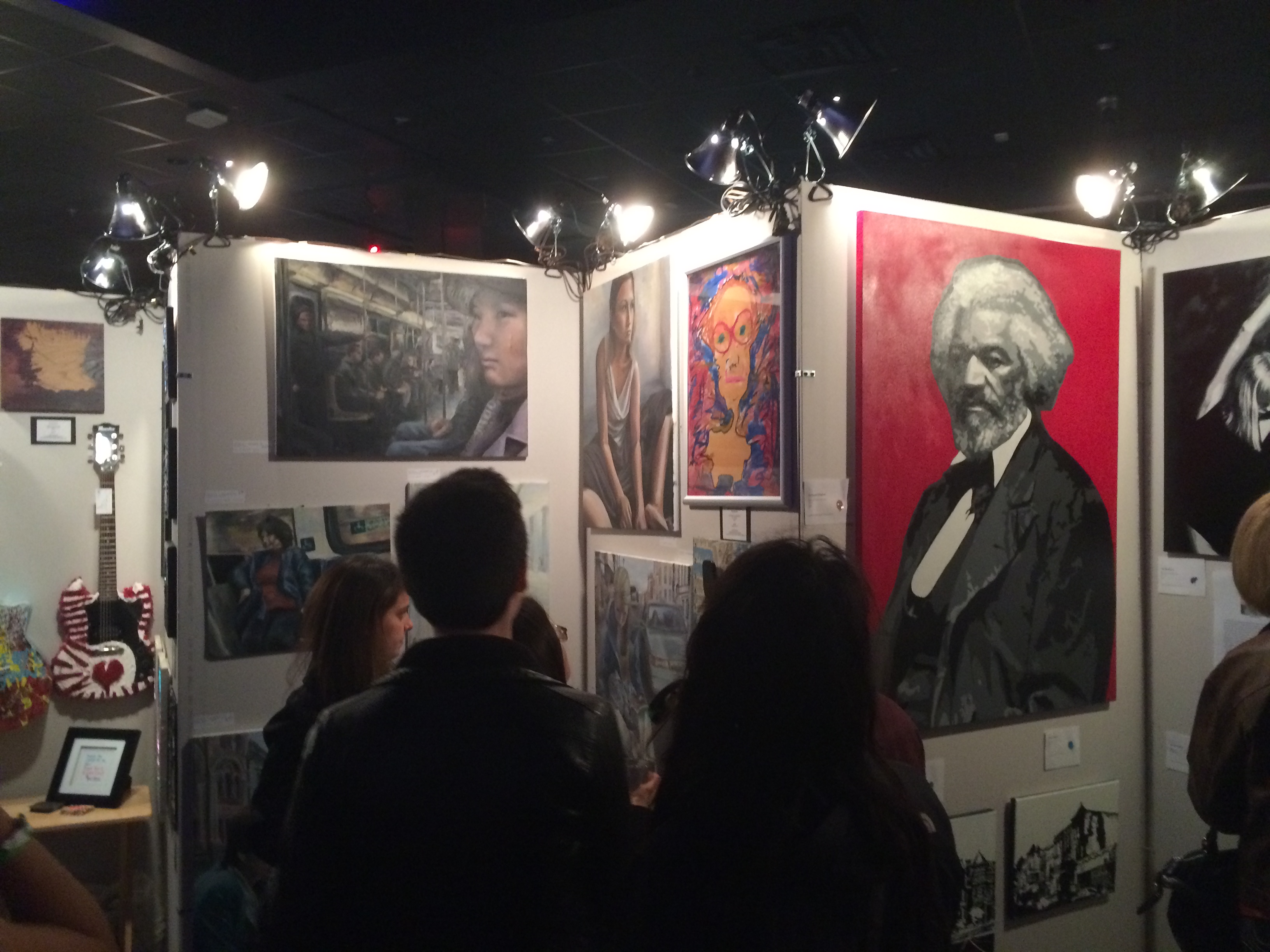 Each show features young, local artists, who are not only selling their works but also willing to talk to you about their art and just having a good time in general.  There were over 50 artists at this particular show with a very diverse set of mediums, styles, and inspirations from pop art to street art and everything in between.
While there was an almost overwhelming amount of art work on display, I chose to highlight six artists whose work I really enjoyed and who graciously spoke with me about their practice.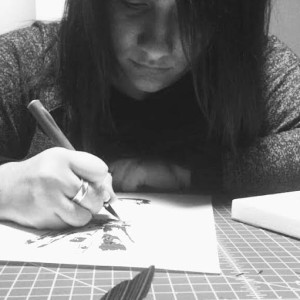 The first artist I spoke with was Arielle Krasner.  She described her style as a mix of pop art and street art.  She uses spray paint, stencils, and some secret methods.  I asked her a few questions about her process and influences and this is what she said: "There are a lot of influences in my art, starting with my mother and moving randomly from there – but I find most of my inspiration comes from the anonymous work of the thousands of street artists around the globe:  From Žilda and Dede to Icy & Sot to the massive group of unknown artists trying to start a movement through art. I have spent many an hour of my life randomly walking the side streets of NYC, DC, Rome and Tel Aviv – looking at some of the most unique, funny, politically charged and heart breaking pieces. Graffiti is by its nature momentary; it comes and goes as buildings do, at the whim of property owners and weather and other, newer artistic pieces meant to showcase the new cause of that time.
It is presented to us as anything from a brief thought to a fully-fledged project, spanning years and places or appearing just once, hidden in a corner.  I have been lucky enough to find in person some of these fleeting pieces which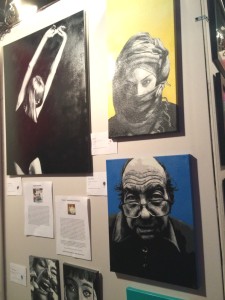 have been able to move me and influence me. I draw my inspiration from all the street art – except my work is not on a wall but on canvas.  I specialize in spray paint and mixed media portraiture. It's the mirror of the soul or so they say; the human face tells a story and I would be most happy to paint yours."
Photo link: http://smithsonianstudioarts.typepad.com/.a/6a01157246cc69970b01b7c7829d17970b-pi
I just loved how detailed and unique each of her pieces were, especially Frederick Douglas.  The fact that she's able to bring so much life into the faces of her subjects, especially with spray paint, was impressive.
Photo link: http://smithsonianstudioarts.typepad.com/.a/6a01157246cc69970b01b7c7829d2d970b-pi
For more information about Arielle Krasner, including viewing her portfolio, click here.